East Kentwood High School shooting 'suspects' detained after gun battle between two cars at Michigan graduation ceremony
Two of the five individuals detained at a traffic stop in Livonia, Michigan today are believed to be involved with the shooting that occurred earlier today, police said. Officers from multiple police units and detectives responded to the scene to assist in the investigation.
The Kent County Sheriff's Office says two people were struck by gunfire following a graduation ceremony at East Kentwood High School Thursday night.
The two victims, a 16-year-old boy from Texas and 40-year-old woman from Grand Rapids, both sustained gunshot wounds. The boy was shot in the wrist and is in stable condition. The woman was shot in the wrist and abdomen. 
Police say the woman is in critical but stable condition.
Sheriff LaJoye-Young says two white sedans were involved in a gun exchange at the time of the shooting. At this time, it is believed more than two individuals fired shots in this incident. 
FOX3 Now talked with a teacher who was in the building at the time of the shooting, who confirmed that shots were fired.
First responders are still on scene.
Around 7:20 p.m., a shooting occurred at the high school located on Kalamazoo Avenue in Gaines Township.
More information about the shooting was not immediately available.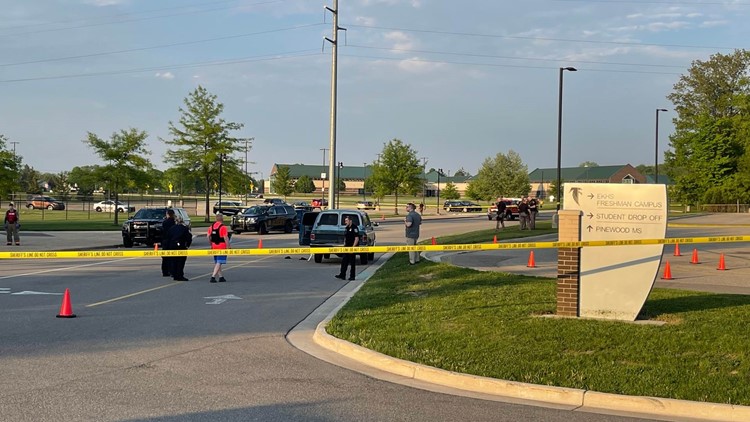 ---